Beij, Williams and Zito, Inc., founded as The Stephen Maslen Company in 1870, was located at 40 High Street, Hartford, Connecticut. Karl Beij Monuments, founded in 1901 and located at One Ford Street in Hartford, bought The Stephen Maslen Company in 1911. In 1913, Beij sold the business to his foreman, William Williams, and the operation, then called Beij and Williams, moved to 201 New Britain Avenue in Hartford. In 2015, after 145 years in Hartford, the company property was sold.
In 1915, John Zito Monuments, Inc. (also known as John Zito Memorials) was founded by John Zito at 197 Blue Hills Avenue in Bloomfield. John T. Zito, his nephew, worked in the business until 1943 when he purchased another well established memorial firm in Hartford called Beij & Williams Incorporated. Both locations were run by the Zito family until 1976 at which point the John Zito Incorporated organization was dissolved and it's Bloomfield shop was closed. Beij, Williams and Zito, Inc. was operated by John T. Zito, his son John T. Zito, Jr. and eventually his grandson, John T. Zito III, a fourth generation stone carver, who runs the company today. The company operations include retail and wholesale monument work, garden statuary, 19th century masonry building facade restoration and ancient gravestone restoration.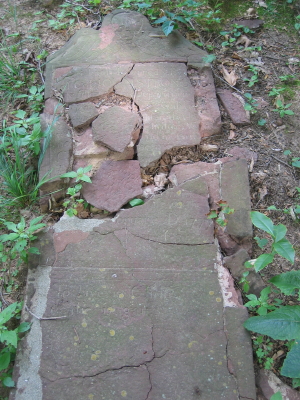 Colonial American Memorial Tablet carved from period Brownstone showing total deterioration
Today, Beij, Williams and Zito boasts a large repetiore of spectacular work, with many recognizable pieces readily identifiable in pen and ink hand drawn profiles logged in sales ledger books dating back to Stephen Maslen's first sales in 1870. A large body of our work resides in Cedar Hill Cemetery in Hartford, CT. Designed by renown landscape architect, Jacob Weidenmann, Cedar Hill is both a horticultural and botonical wonder as well as a meticulously maintained collection of many impressive 19th and 20th century sculptures and masonry structures memorializing the great families of Hartford at the City's peak of popularity, from the 1860s to the 1920s. Among others, one finds the magnificent memorials of these families: Samuel Colt, J.P. Morgan, Goodwin, Beach, Day, Stedman, Gideon Welles, Hooker, Beecher, Gallaudet, Wells, Bulkeley and others.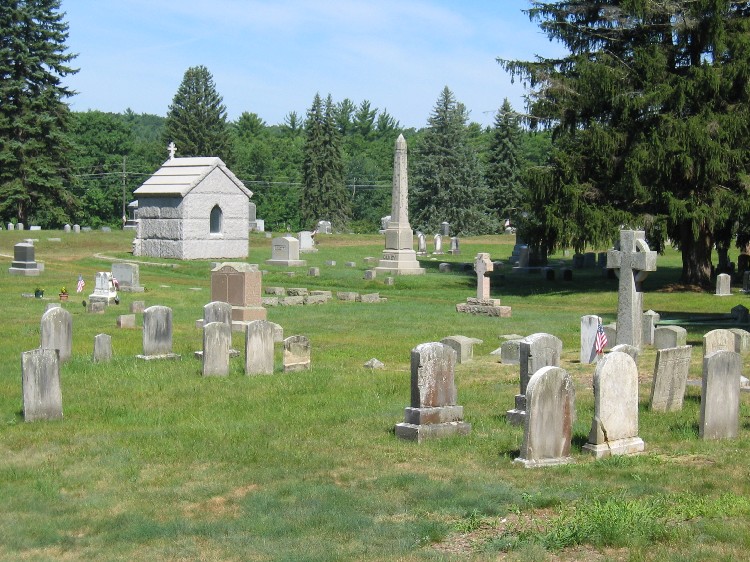 Ancient burying grounds across New England need attention before their inventory is lost forever.